The PSCSTA currently organizes and offers large Computer Science contests twice a year. These contests are geared towards Computer Science students in high school who are learning a text based programming languages. Middle school students (7th and 8th graders) may also participate.
PSCSTA also has sponsored smaller, more frequent contests run by CS clubs at local high schools. Please contact us if your school is interested in running such an event.
Pacific Lutheran University (PLU) also organizes a high school programming contest, typically held in February every year. See the PLU website for more details.
In the past we have also held data contest called the Paul Allen Computing Challenge (PACC) that students complete in groups throughout the school year (we hope to offer this again in the future). Click on a contest type below to learn more about it.
Have a question about the contests? Need help registering? Can't find the information you're looking for? Visit our contact page.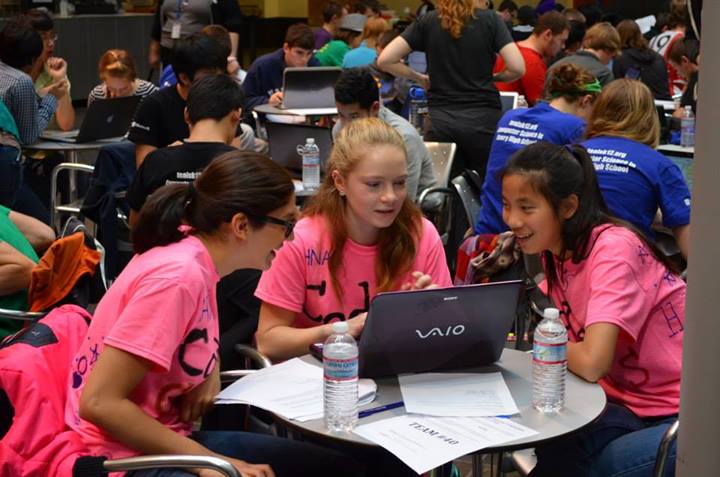 ---